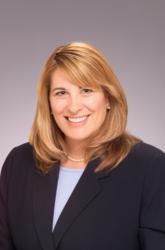 Chicago, IL (PRWEB) August 29, 2011
Patty Thierry Sheridan, president of health information management firm Care Communications, Inc. was recently awarded Fellowship status in the American Health Information Management Association (AHIMA). Sheridan currently also serves as president-elect on the association?s board of directors.
AHIMA Fellowship recognizes significant and sustained contributions to the advancement of the health information management (HIM) discipline through meritorious service, HIM education, excellence in professional practice and advancement of the profession through innovation and knowledge sharing.
At Care Communications, Sheridan provides strategic leadership and oversees company operations. Prior to joining CARE in 1999, she served in several capacities at AHIMA and also served as the director of health information management at Beth Israel Medical Center in New York City. Sheridan has held numerous volunteer roles in state and national HIM organizations and co-authors the column ?Hands-on Help? for Advance for Health Information Professionals. She received a bachelor?s degree in health information management from Kean College of New Jersey and a master?s degree in business administration from Baruch College of the City University of New York.
?Patty is one of the most knowledgeable and accomplished health information professionals in our country today,? said Leslie Fox, CEO of Care Communications. ?We are fortunate to have her leadership at Care Communications and I am certain she will continue to have a positive impact on the health information management profession in the years to come.?
About Care Communications

Care Communications is a nationally recognized leader in health information management and has served the needs of leading healthcare organizations since 1976. Care Communications offers the industry?s most focused, effective and comprehensive suite of health information consulting and staffing services, including medical coding, ICD-10 CM/PCS transition, cancer registry, EHR implementation, interim management, clinical research support and leadership development.
###
Health News and Health Articles
Publisher - Axis Media
Patty Thierry Sheridan Earns Fellowship Status in American Health Information Management Association
by
Publisher - Axis Media
( Author at
AxisMediaIndia.com
)
Posted on
September 14th, 2011
at 12:11 am.
Last updated on
May 8th, 2013
at 8:30 am.
Find more on:
Health