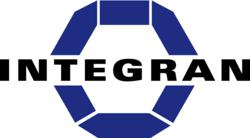 Toronto, Ontario (PRWEB) August 09, 2011
Toronto-based Integran Technologies, Inc. (Integran) today announces that Integran and Seattle-based Modumetal, Inc. (Modumetal) have signed a binding settlement agreement to end litigation. All terms of the agreement have been finalized and the patent infringement litigation against Modumetal has been dropped by Integran. The agreement eliminates the need for any further court proceedings or decisions relating to damages or injunctive relief.
Integran filed claims for patent infringement against Modumetal, Inc. in the United States District Court, Western District of Washington in Seattle, Washington, U.S.A. The lawsuit included claims related to five patents owned and controlled by Integran, specifically U.S. Patent Nos. 5,352,266; 5,433,797; 7,320,832; 7,553,553 and 7,824,774.
Under the terms of the settlement, the parties came to an agreement regarding Modumetal's research and commercial activities relating to its nanolaminate technology. The parties have agreed that details of the agreement, including financial terms of the settlement, will be kept confidential.
http://www.integran.com/?utm_source=mm_prl_prweb_110808&utm_medium=mktw&utm_campaign=mm_prl_prweb_110808
About Integran Technologies, Inc.
Integran is a world leader in advanced metallurgical nano-technologies, providing a broad international base of customers with advanced process & product design solutions through R&D, material sales, contract manufacturing and technology licensing. Integran and its predecessor organizations have been at the forefront of metallurgical nano-technology development for over twenty years. Integran has established an international reputation for excellence in materials technology development and commercialization. Integran owns the intellectual property rights for the cost-effective production of metallurgical nano-structures with over 100 patents dealing with the structure, composition, processing and application of its revolutionary materials.
###
Technology News and Technology Articles
Publisher - Axis Media
Integran Technologies, Inc. and Modumetal, Inc. Sign Definitive Settlement Agreement to End Litigation
by
Publisher - Axis Media
( Author at
AxisMediaIndia.com
)
Posted on
September 13th, 2011
at 12:18 am.
Last updated on
May 8th, 2013
at 8:30 am.
Find more on:
Technology